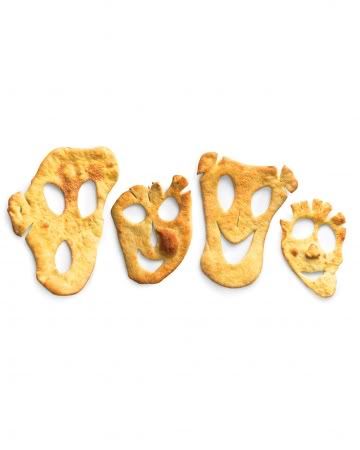 .Ingredients.
Pizza dough, store-bought or homemade
extra-virgin olive oil
Salt
.Instructions.
1. Preheat oven to 475 degrees. Roll out dough, and use a paring knife, scissors, or cookie cutters to create features (we used crescent, football, and diamond shapes). Brush with oil, and sprinkle with salt. Bake until "ghoul-den," 10 to 12 minutes.
(Source:
Martha Stewart
)
Enjoy!