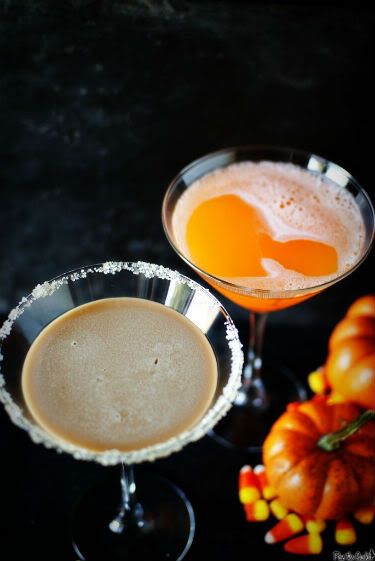 .Ingredients.
2 tbs raw sugar
2 oz chocolate liqueur
2 oz vodka
1 oz chilled espresso
1 oz heavy cream
.Instructions.
1. Moisten the rim of a chilled martini glass and dip it in the sugar-chocolate mixture.
2. Combine the chocolate liqueur, vodka, espresso and cream in a cocktail shaker filled with ice. Strain the cocktail into the sugar rimmed martini glass.


(Source: Pass the Sushi)


Enjoy!