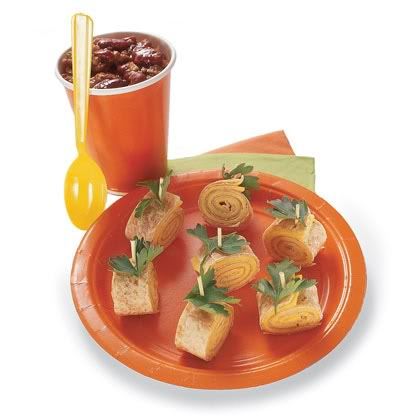 .Ingredients.
Cream cheese or American cheese
Sun-dried-tomato tortillas
Toothpicks
Cilantro or parsley sprigs
.Instructions.
1. Spread cream cheese or lay American cheese slices on sun-dried-tomato tortillas.
2. Roll them up, then cut them into 1-inch sections. Secure with a toothpick topped with a cilantro or parsley sprig.


(Source: Spoonful)


Enjoy!