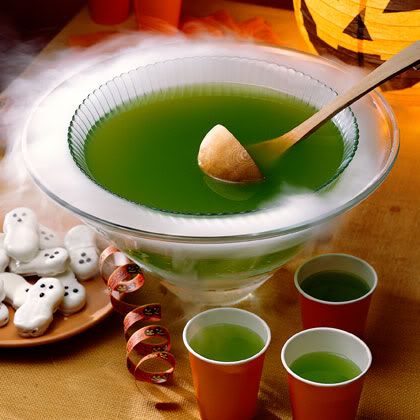 .Ingredients.
2 cups sugar
2 quarts water
2 (0.13-ounce) envelopes lime drink mix
1 (46-ounce) can pineapple juice
1 quart ginger ale
.Instructions.
Stir together sugar and 2 quarts water until sugar is dissolved. Stir in remaining ingredients. Chill.
.Tips.
For a scary presentation, place punch bowl into a larger bowl, and add dry ice to larger bowl.
(Source:
My Recipes .Com
)
Enjoy!