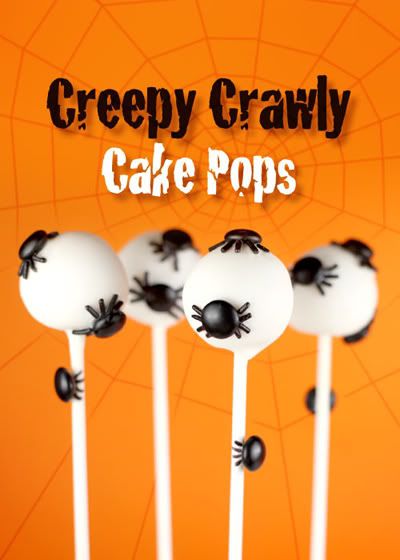 Basic Cake Pop How-To:
.Ingredients.
1 box cake mix (cook as directed on box for 13 X 9 cake)
1 can frosting (16 oz.)
Wax paper
candy melts (1 lb. pkg.)
Lollipop sticks



.Instructions.
1. After cake is cooked and cooled completely, crumble into large bowl.
2. Mix thoroughly with 1 can frosting. (I use the back of a large spoon, but it may be easier to use fingers to mix together. But, be warned, it will get messy. Also, you may not need the entire can of frosting, so start out by using almost the entire can and add more if you need to.)
3. Roll mixture into quarter size balls and place on wax paper covered cookie sheet. (Should make 45-50)
4. Melt chocolate in the microwave per directions on package. (30 sec intervals, stirring in between.)
5. Dip the tip of your lollipop stick in a little of the melted candy coating and insert into the cake balls. (Insert a little less than halfway.)
6. Place them in the freezer for a little while to firm up.
7. Once firm, carefully insert the cake ball into the candy coating by holding the lollipop stick and rotating until covered. Once covered remove and softly tap and rotate until the excess chocolate falls off. Don't tap too hard or the cake ball will fall off, too.
8. Place in a styrofoam block to dry.



For Creepy Crawly Cake Pops:
.Ingredients.
black m&m's
black jimmies (candy sprinkles) OR black edible marker


.Instructions.
(Mind steps above and add in the following actions.) You can just use your black edible ink pen to draw the legs on.
Use black m&m's for the bodies and attach them to the pop while the coating was still wet.
Use melted candy coating to adhere the candy "legs".


.Tips.
With dark cakes and light colored candy coating, sometimes the shade of the cake can show through the coating slightly.
You want the coating to be deep enough to dip and remove in one motion and without stirring.
If the coating does not completely cover the ball, don't stir. Just gently rock the stick left and right until the coating completely covers the ball.
The more fluid your coating, the easier this will be. You can tap off any excess if necessary.
If your coating is too thick to do this, simply add a little vegetable oil to help thin it out.


(Source: Bakerella)


Enjoy!