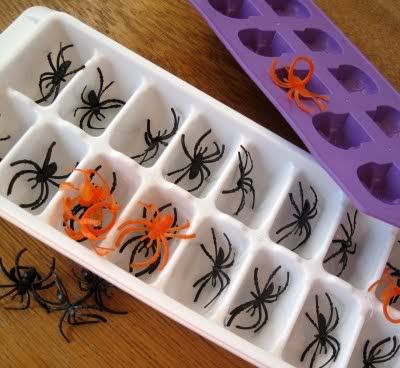 .Ingredients.
orange juice
7-Up
plastic spiders
.Instructions.
1. Freeze rubber spiders in ice cube trays filled with orange juice.
2. When cubes are frozen, fill drink cup with ice cubes, and then 7-up.(Opt for Cherry 7-up for a bloody effect!) The fizz of the 7-up combined with the citrus of the orange juice creates a fabulous sherbet like flavor.


.Tips.
The Dollar Tree has $1.00 bags of spider rings, simply cut off the ring portion, leaving the spider intact.


(Source: Fahrenheit 350)


Enjoy!